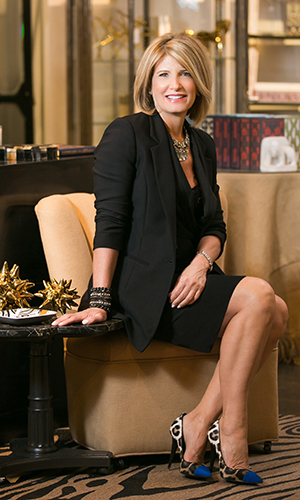 Janet Shepherd
Interior Decorator • Trendsetter • Stylist
Janet is passionate about creating individual, highly functional spaces, bringing to life her clients' vision for their home as well as re-inventing wardrobes for an updated appearance. She has been working as a designer for nearly 20 years and brings a wealth of experience with personal attention to detail to all projects – large or small.
She has made appearances on ABC 7 TV Chicago and WGN Morning Television.  Her work has been featured in Today's Chicago Woman Magazine, Skyline, and the Free Press. Her professionalism and client referrals have allowed Janet to expand her business throughout Chicago-land and the suburbs.
Janet's well-styled and fashionable appearance repeatedly garners hers clients' attention. They want more than her interior decorating opinions; they want to know where she shops and how they can look just as put together. These consistent requests led Janet to expand her services to include personal wardrobe and style consultation. She couples her unique take on the latest trends, colors, styles and accessories with her clients' array of design preferences to create a unique fashion experience that compliments their needs.
"I love working with clients to transform their house into a stylish, comfortable home," says Janet. "The resulting satisfaction and new-found enjoyment they have in their living space at the completion of a project is exciting and fun. It's amazing how sometimes the smallest changes can dramatically improve a space. Most people don't realize…it's accessories that make or break a room."
Janet currently resides in downtown Chicago with Louie, her Silky Terrier.
Janet Shepherd Designs ®